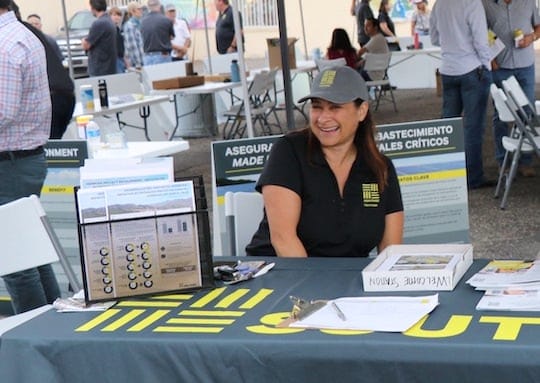 Before joining South32's Hermosa Project, Pima County resident Giselle Lertique worked for a hospital in Globe, Arizona for 18 years. She wore a number of different hats—from emergency room admitting, to laboratory receptionist, to managing medical records—her previous experiences allowed her to exercise organizational skills while working with a variety of people from different backgrounds. Giselle then decided to pivot in her career when she accepted a job as Hermosa Project's Office Administrator three and a half years ago. "When this opportunity came up to work for Hermosa, I jumped on it. I felt like I couldn't go wrong," she said.
Giselle's personal ties to the mining industry spans generations, as her uncle worked for another global mining company with projects in Arizona for over 40 years. Members of her family have moved to the area specifically to work in mining and gain access to the opportunities it presented to them. Giselle knew that she wanted her son to grow up with the same opportunities that had been a part of her family's history.
On the job, Giselle is kept busy by helping provide area residents with information about the project or helping connect them with the Hermosa team. She enjoys frequent and friendly interactions with her Hermosa Project colleagues as she works to assist them with their own work-related needs. "I'm proud when I see employees with smiles on their faces," said Giselle, who is someone that is always willing to go out of her way to help others succeed in their roles. Giselle helps run Hermosa Helpers, the project's volunteer group that supports community events and initiatives, such as distributing bikes and helmets at the Patagonia Bike Rodeo and assisting the East Santa Cruz Community Food Bank in their remodel and move-in.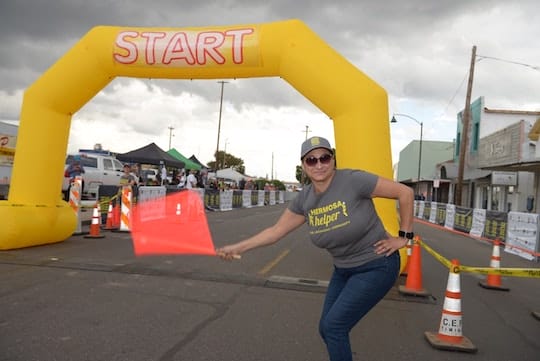 In her downtime, Giselle enjoys visiting Christopher Columbus Lake with her dog Daniella, where she takes in the serene environment and beautiful sunset views. One of her favorite hobbies is sewing, which is something she has dedicated herself to through her contributions of making baby booties for The Mourning Project. Giselle's commitment and passion for the things she's involved in, both on the job and off, shine through as she talks about her experiences within the community.
For someone interested in joining the mining industry, Giselle's advice is to have an open mind and to be willing to learn as much as possible. "If you put yourself out there, you can probably learn every aspect of the mine. That's my ultimate goal," she said. Giselle is proud to work at a company that is community-oriented and one that remains culturally diversified. Hermosa Project is thrilled to have someone who embodies the company's values and is certainly lucky to have her on board.