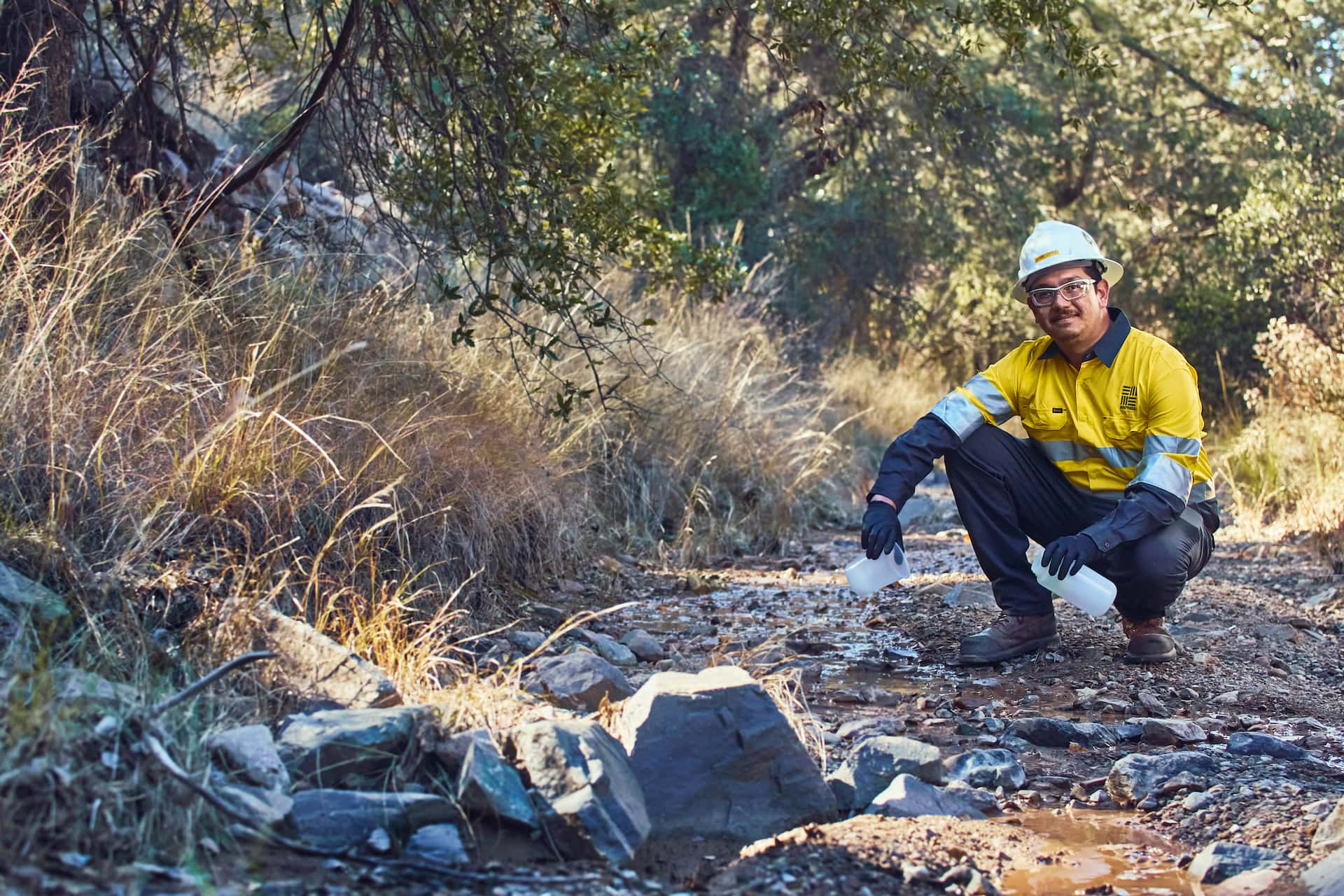 Sustain­ability
We view Hermosa as a potential next-generation mine, presenting an opportunity to deliver transformational safety and productivity outcomes while redefining the relationship between mining and the environment.
Setting a new standard
Next-generation mining
---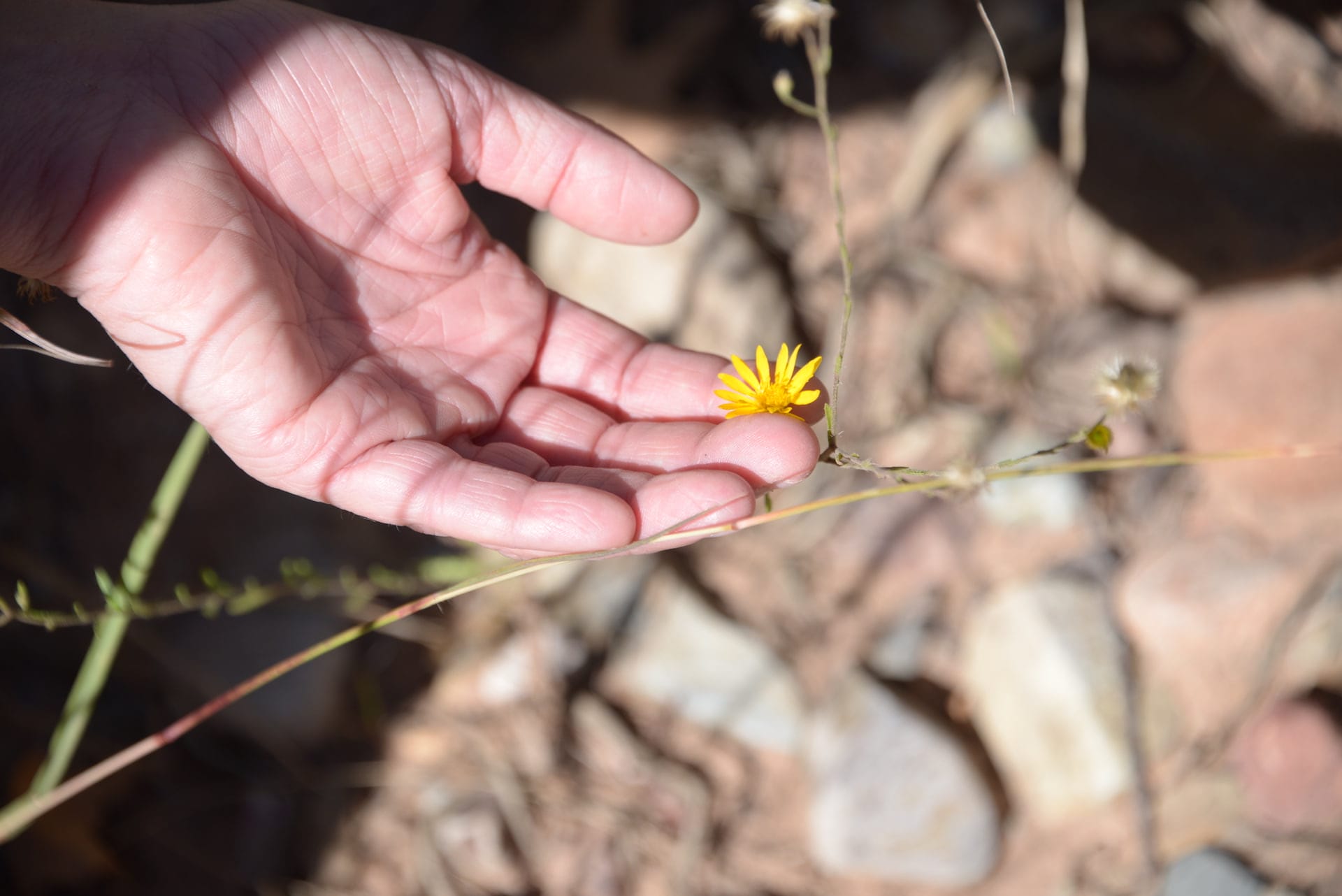 Reducing Greenhouse Gas Emissions
South32 is applying low-carbon design principles in our design and engineering plans for Hermosa. We foresee using automation and technology to minimize our impact on the environment and to help achieve South32's long-term goal* of achieving net zero greenhouse gas emissions by 2050.
*Learn more about this goal in our Sustainable Development Report below.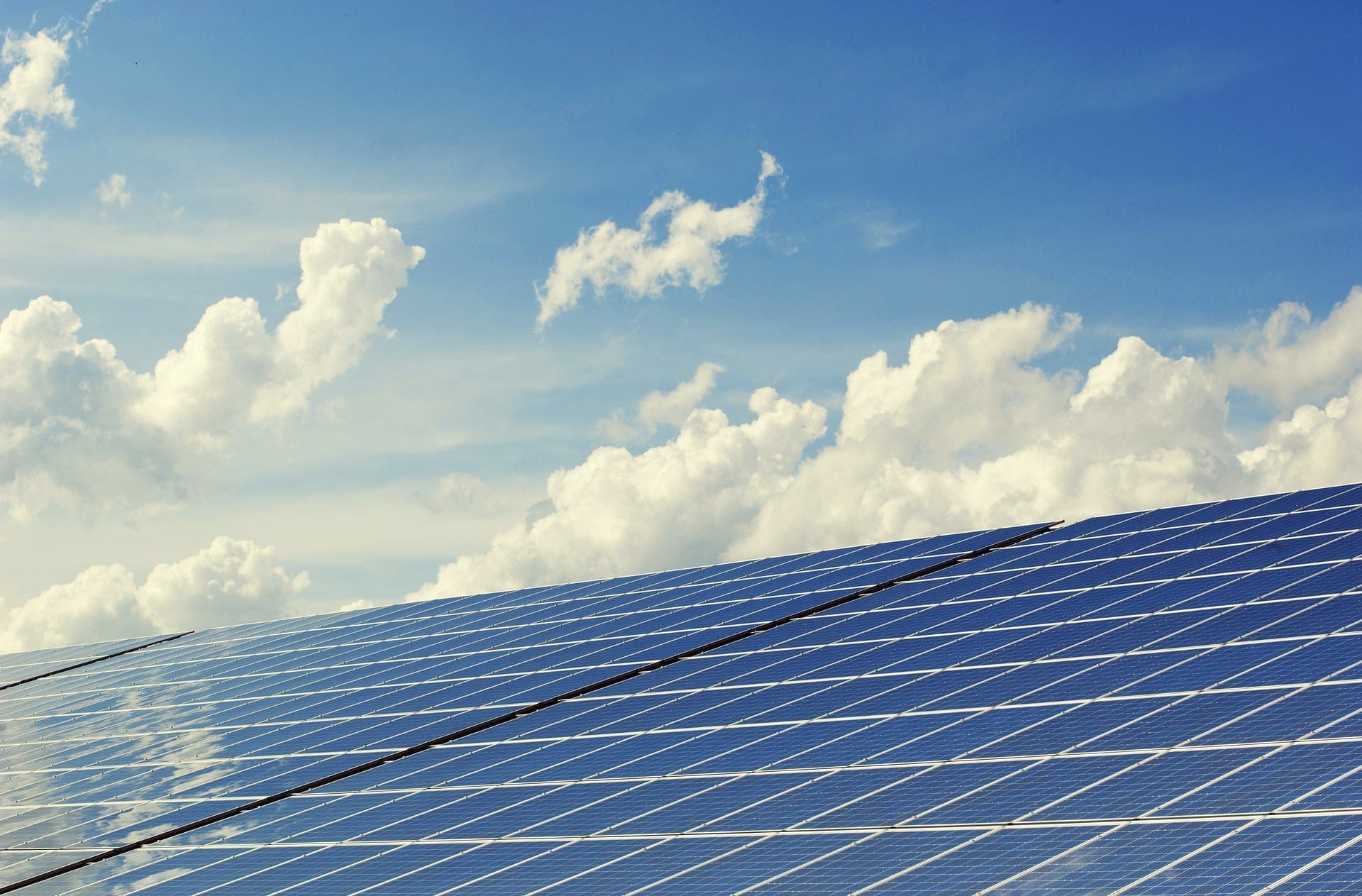 Renewable Energy
South32 is designing Hermosa to enable power supply from renewable energy, which could underpin new renewable energy capacity and infrastructure across the local region.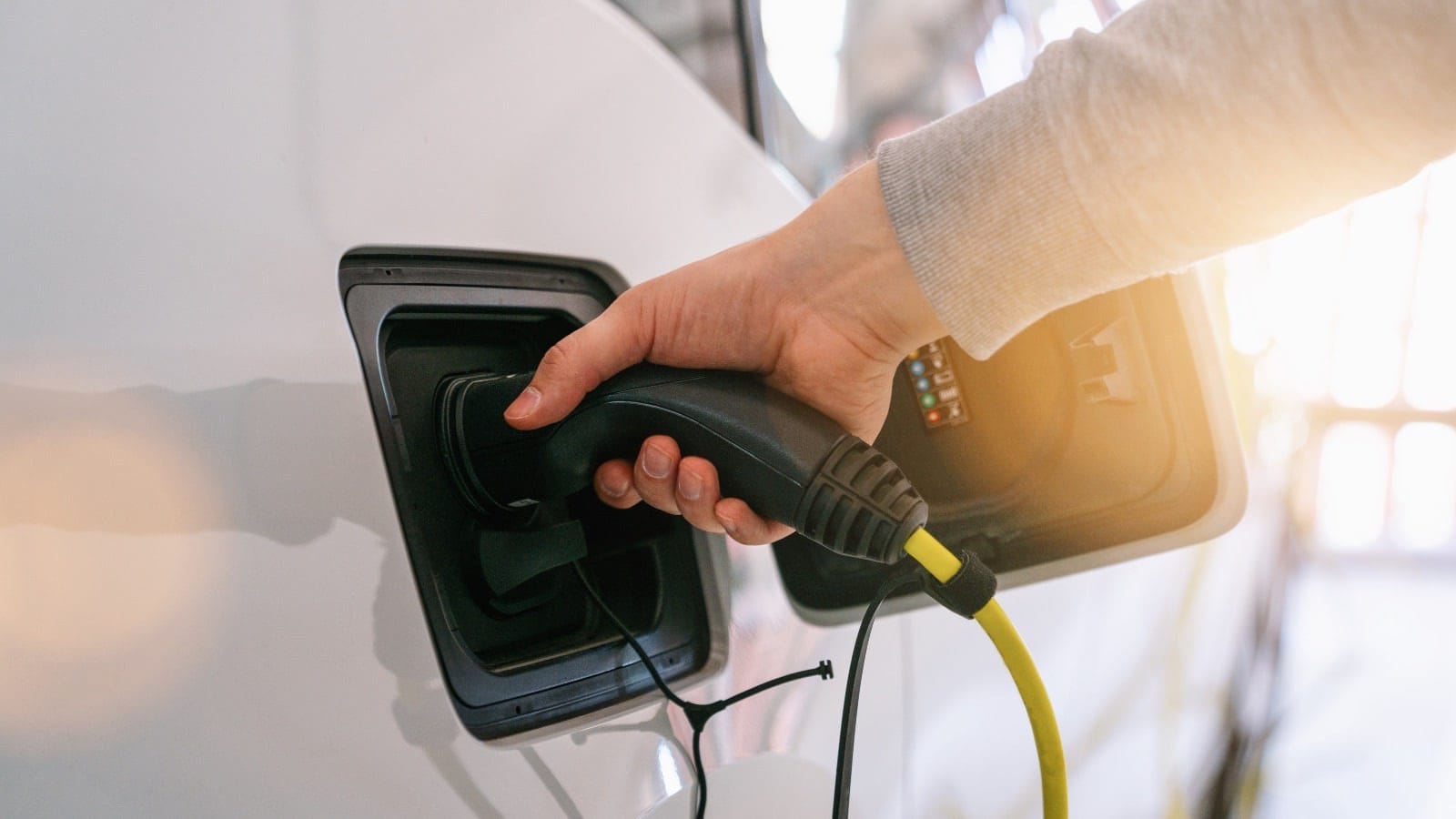 Electrified Transport
South32's application of low-carbon design principles includes planning for an all-electric vehicle fleet at Hermosa powered by renewable energy to reduce noise, improve working conditions, safety and health, and support delivery of South32's operational greenhouse gas reduction targets and goals.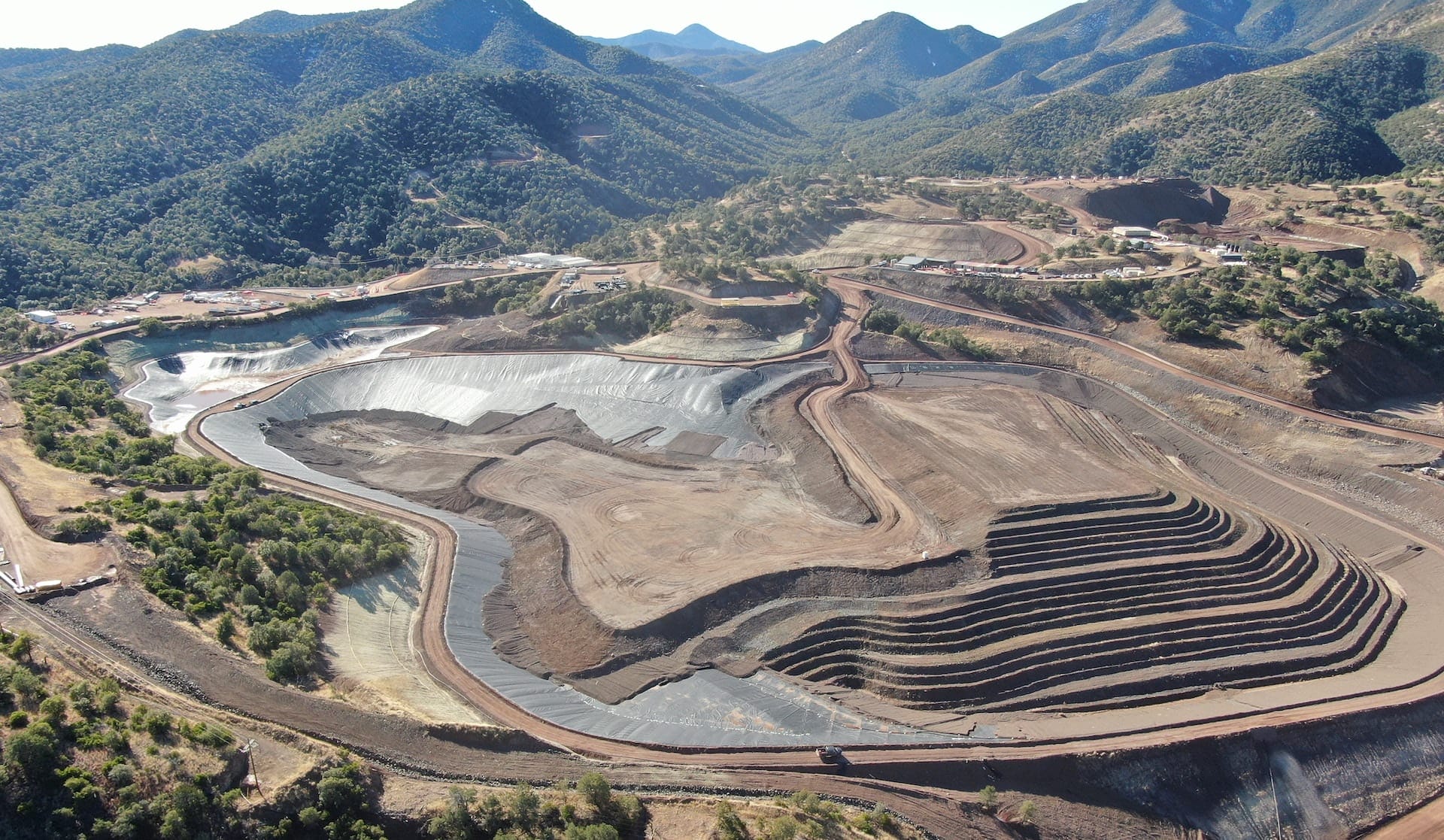 Dry-Stack Tailings
As part of voluntary cleanup of bygone-era mining waste left by a prior miner in this historic mining district, South32 built one of the nation's first new dry-stack tailings facilities, limiting the surface disturbance and achieving the highest standard of safety and water conservation. Watch this video to learn more.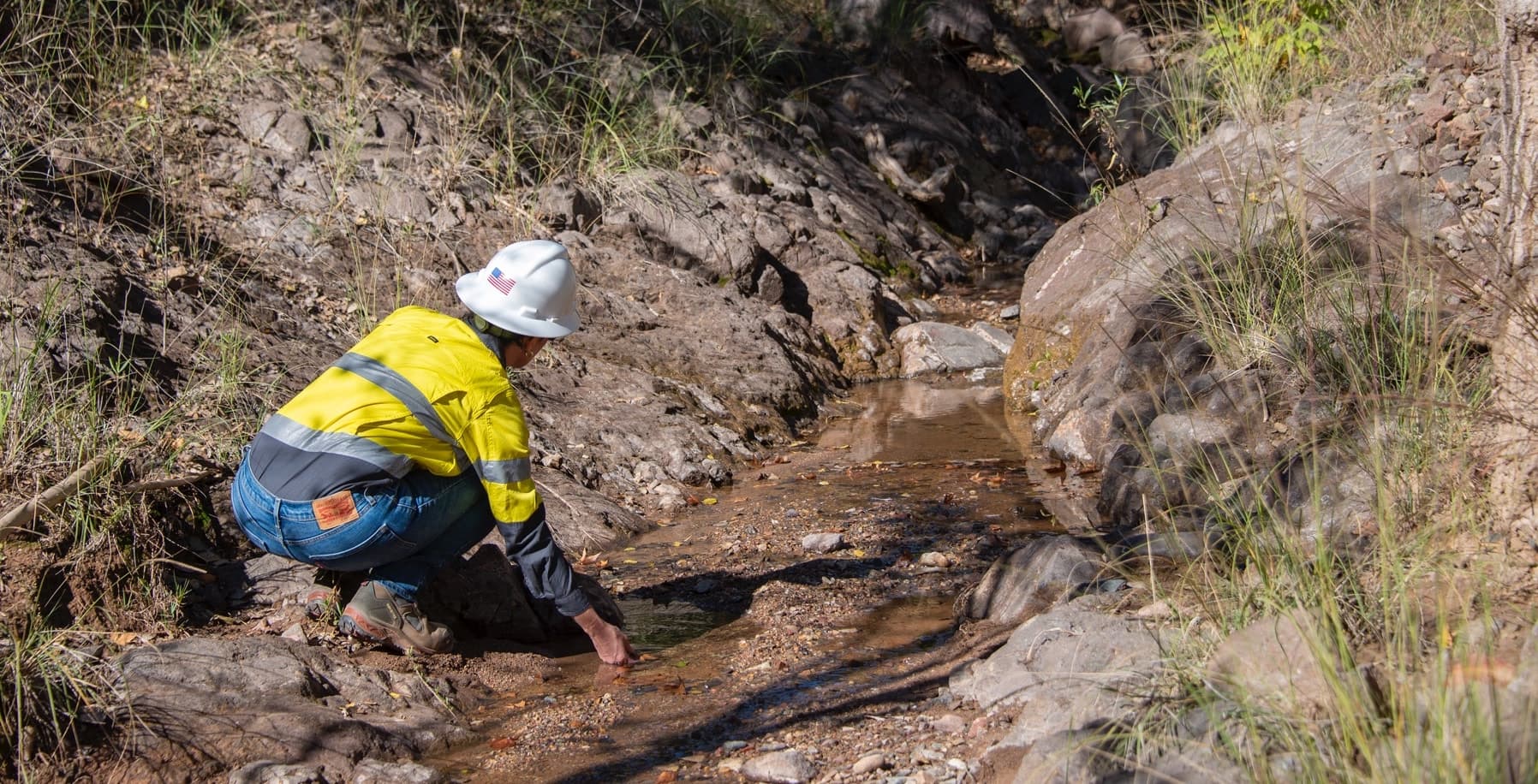 Water Management
In the interest of protecting and conserving natural resources, South32 closely monitors and measures water activities at the Hermosa Project. Hermosa activities will require far less water than most mines today, and South32 is working with the community to explore beneficial reuse of the groundwater that needs to be relocated away from the orebody for safety. The project is being designed to eliminate the need for perpetual water treatment beyond the life of the mine.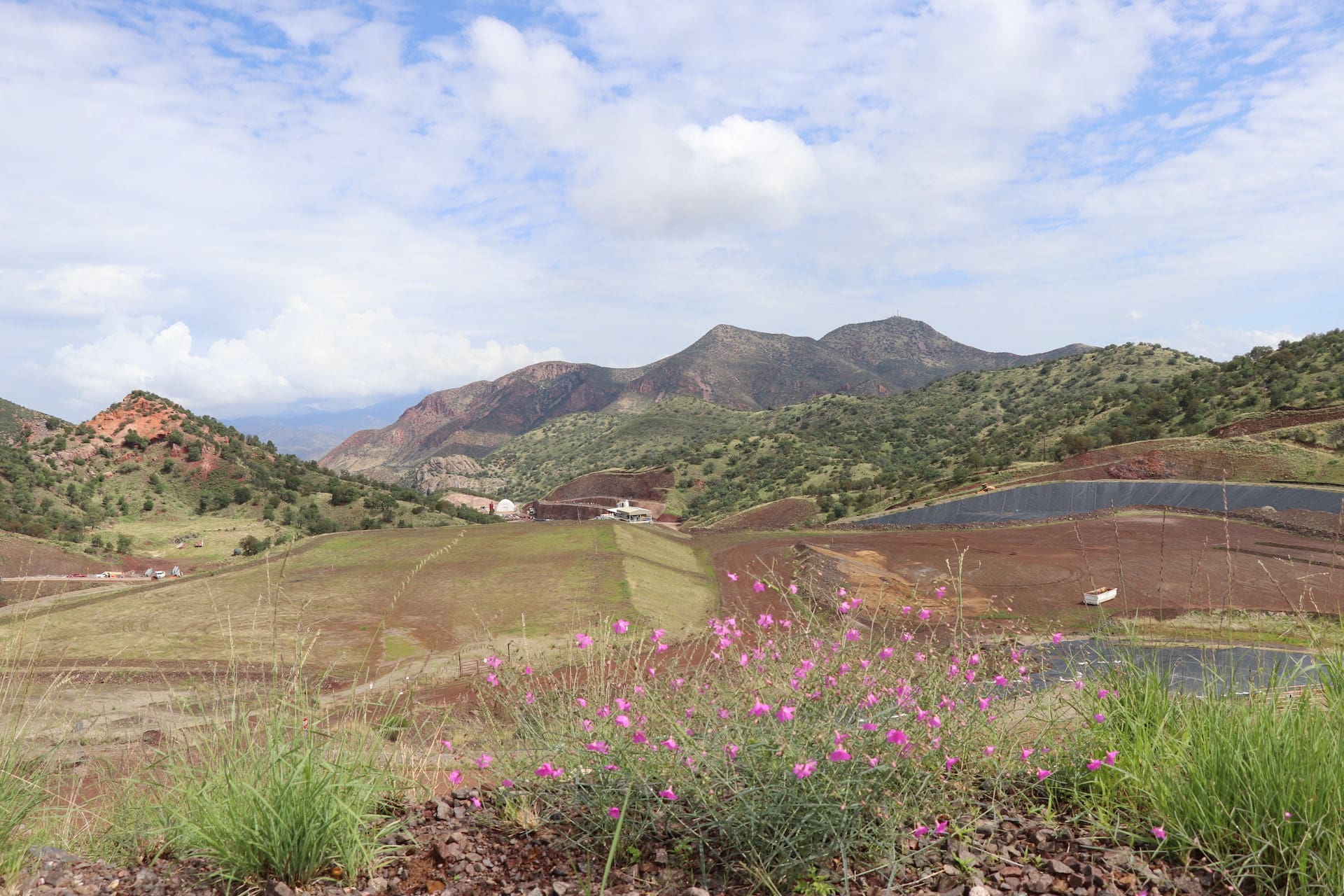 Limited Footprint
The surface footprint for South32's Hermosa Project is just 600 acres. That's a fraction of the footprint of other mining projects, which often stretch for thousands of acres.

Wildlife & Biodiversity
South32 works hard to manage our environmental impact, and we are committed to protecting wildlife and biodiversity in the areas surrounding Hermosa. Wildlife and biodiversity monitoring has been ongoing at Hermosa since 2013, and we regularly conduct surveys for plants and aquatic species.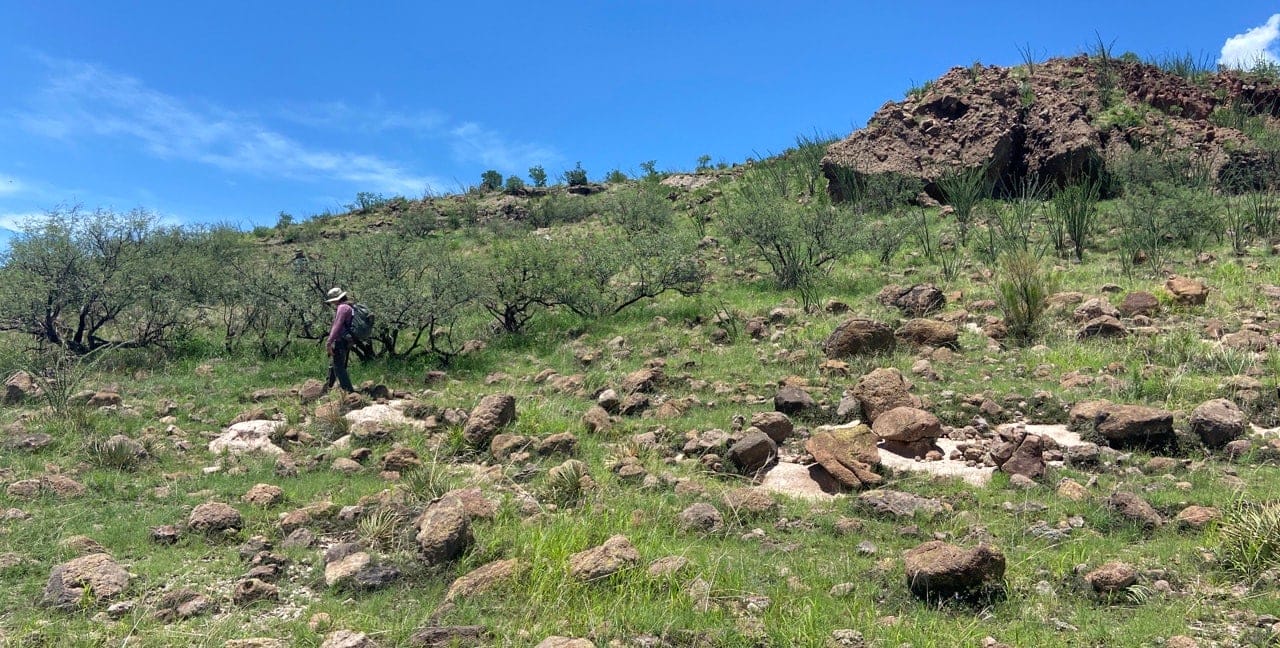 Cultural Preservation
South32 is working to build strong relationships with local tribes that have historic affiliation to the project area and neighboring lands. While we are not currently engaged in any federal permitting process, establishing transparency and building trust are our top priorities, so we host site tours with local tribes, have discussed with them our project plans to understand any historic connections to the project area and surrounding region, and voluntarily conduct cultural resource surveys on our claims in the accompaniment of tribal monitors.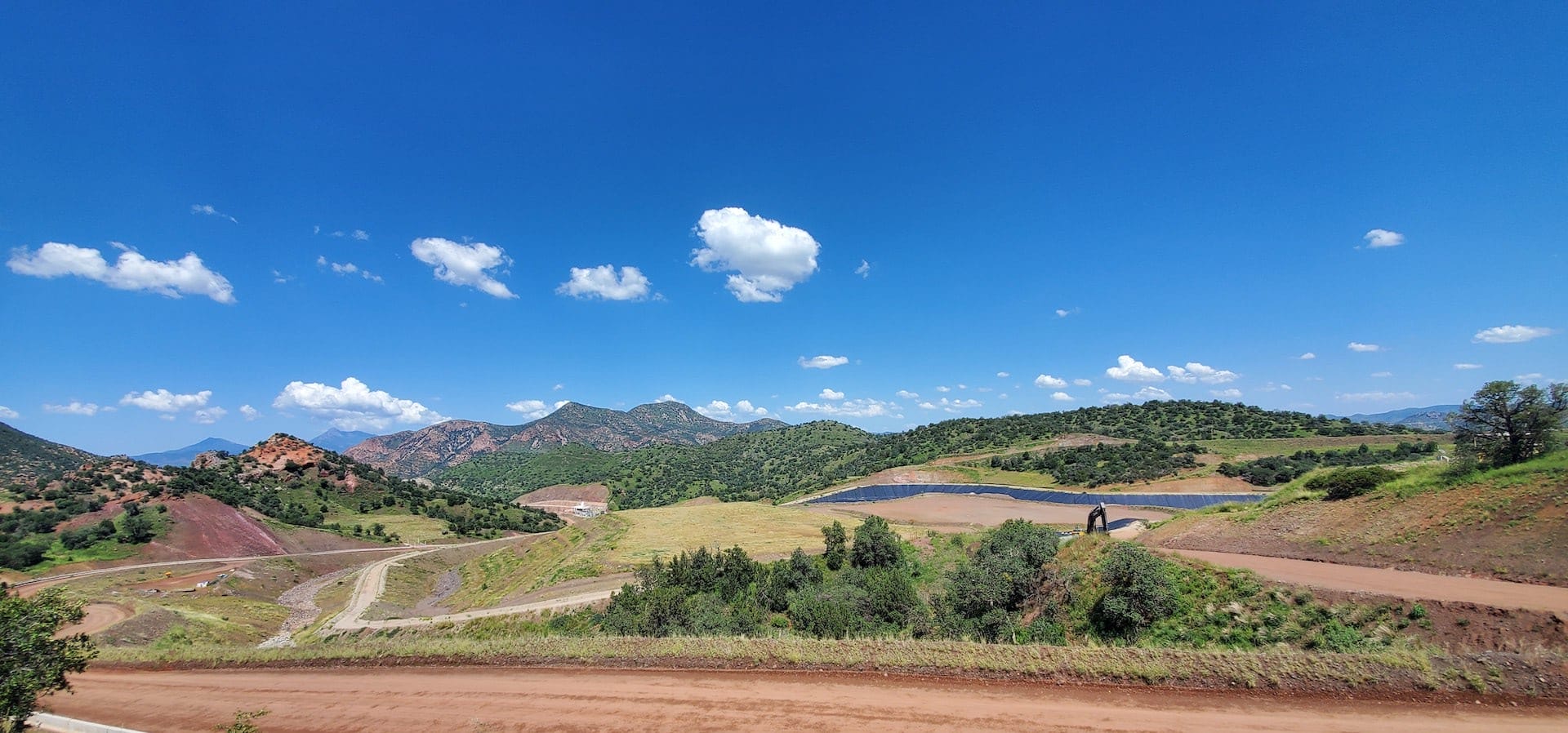 Underground Mining Method
We are targeting an underground mining method that will also involve backfilling the stopes as we progress. The backfill materials will be the post-mining native rock that has no mineral value, treated to a consistency that allows it to be injected like a paste and dried to a cement-like state. Called "cement paste backfill," this advanced method greatly reduces the volume of stored tailings on the surface while all but eliminating subsidence of earth at the surface.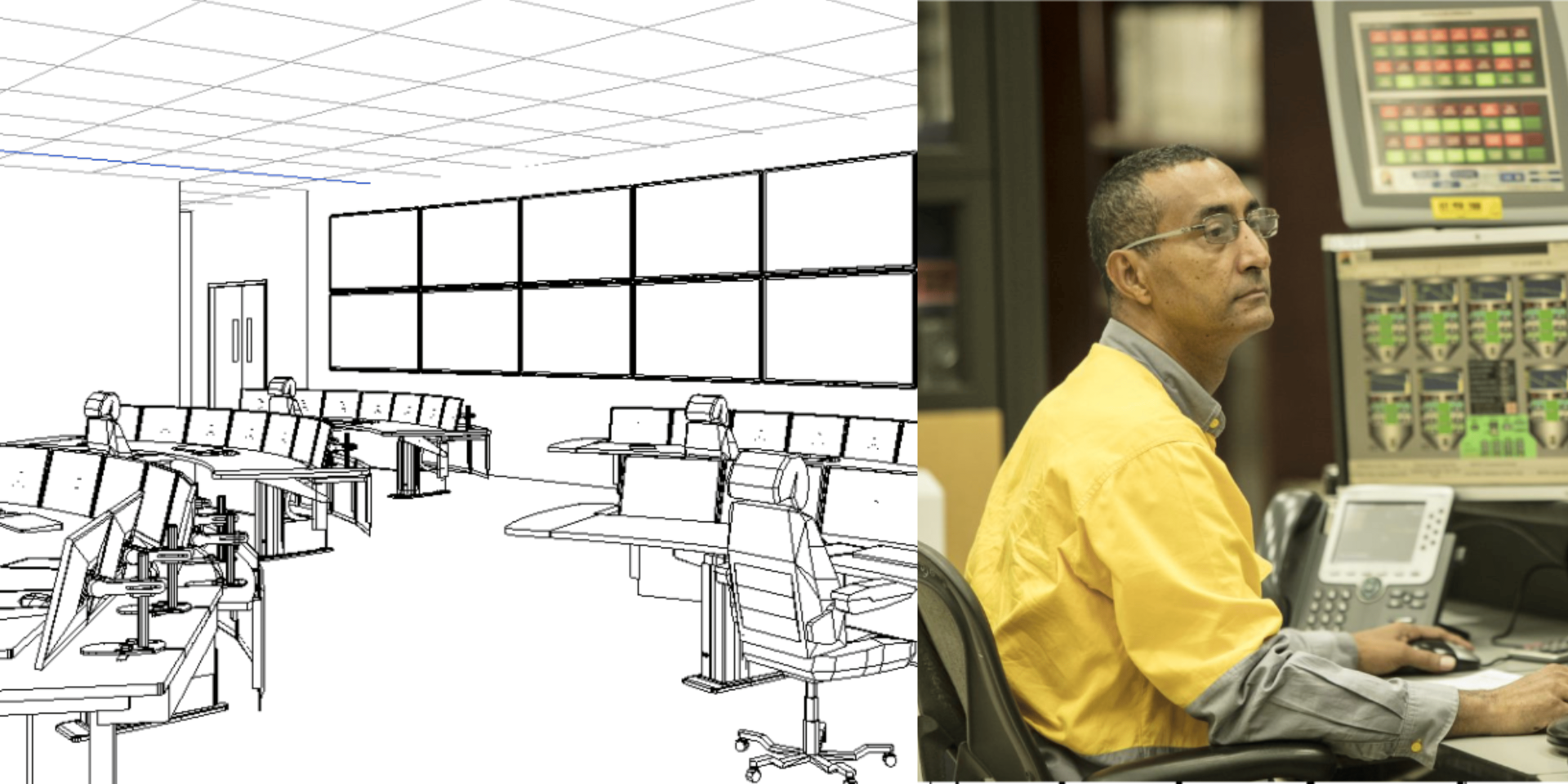 Creating an Integrated Remote Operating Center
South32 is designing Hermosa to use extensive automation technology and, in part, be run remotely from an office-like Integrated Remote Operating Center (IROC) within Santa Cruz County. The IROC will further enhance productivity and safety for workers while reducing commuter traffic to and from the Hermosa project site in the Patagonia Mountains.
Sustainable Development Report
Click here to download South32's 2023 Sustainable Development Report, which provides an overview of how our business-wide processes support our sustainability objectives and how we manage our key sustainability topics.
---
Our commitment to United Nations Sustainable Development Goals
Click here to learn more about South32's commitment to advancing the UN Sustainable Development Goals (SDGs), including the 19 primary SDG targets which our activities contribute to.
---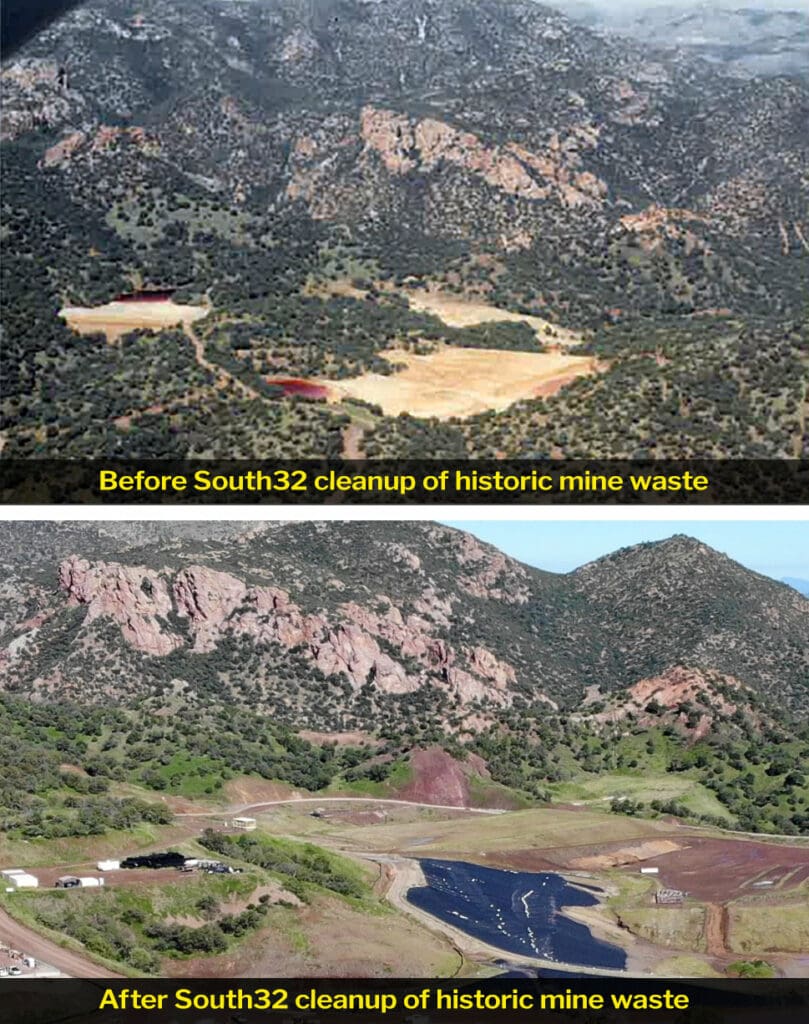 Remediation
Building the foundation for next-generation mining
In early 2020, South32 completed a US $30 million voluntary cleanup of mine waste left by a previous miner at the Hermosa Project in the last century. This helped to:
Save taxpayers money.
Restore the natural environment.
Stop heavy metals from polluting local waterways.
Watch this video to learn more about our voluntary cleanup through the Voluntary Remediation Program of the State of Arizona.
---